Christianity:
In the Christian era, Mokosh was superseded by Paraskeva-Piatnitsa ("Friday, fifth day") or Lianitsa ("linen washer").
Origin: Slavic
Mokosz: Mokosh | Мóкошь | Mokoš | St. Petka | Paraskeva | Paraskev
Other Association: Saint Friday
Photography by: Azure Mahara
The Goddess —

Mokosh is an earth goddess. She rules over fertility and midwifery. She is commonly called Mati-Syra-Zemlya, or "Moist Mother Earth." Mokosh spins flax and wool at night and shears sheep. She also spins the web of life and death. She wanders during Lent disguised as a woman, visiting houses and doing housework; at night strands of fleece are laid beside the stoves for her. She may have originally been a house spirit concerned with women's work. Evenrually, her worship was transmuted to the modern widespread reverence for Mother Russia.
Mokosh became St. Paraskeva, whose hair hangs long, loosely, and whose icon is decorated with flax and birch.
Paraskeva is also known as Mother Friday.
Christians continued to worship Mokosh in the form of the Virgin Mary. She, more specifically, was transformed into St. Petka / Paraskeva / Paraskevi, 'Saint Friday', which links her with the Norse Goddess Freya. Friday is the holy day of both Brigid and Mokosh.
In Celtic pre-Christian religion, Imbolc is associated with the Goddess Brigid / Bride (and the Christian Saint Brigid), but we pay a visit to Brigid's Slavic sister, the Goddess Mokosh / Mokoš, who is also powerfully associated with emerging fertility in the woman, the land and the year.
Go to the fields at dawn in August with jars filled with hemp oil.
1. Turn East to say:
"Moist Mother Earth, subdue every evil and unclean being so that he may not cast a spell on us nor do us any harm."
2. Turn West to say:
"Moist Mother Earth, engulf the unclean power in your boiling pits, in your burning fires."
3. Turn South to say:
"Moist Mother Earth, calm the winds coming from the south and all bad weather. Calm the moving sands and whirlwinds."
4. Turn North and say:
"Moist Mother Earth, calm the north winds and the clouds, subdue the snowstorms and the cold."
Spinning the thread of creation, giving life and cutting the thread, like the Three Fates of Greek tradition.
As well as fertility, Mokosh and Brigid bless and protect women's crafts and women's work, and share attributes of healing, motherhood and midwifery. They are both Goddesses of Fate and of destiny.
Both have a special connection with sheep, wool, and weaving, and of course with textiles: Brighde is honoured through the tying of cloths or 'clooties' at sacred wells, while a favourite offering to Mokosh was a hank of spun wool dropped into a well. In the Slavic lands, Mokosh is a key figure on embroidered ritual cloths."
— Laura Shannon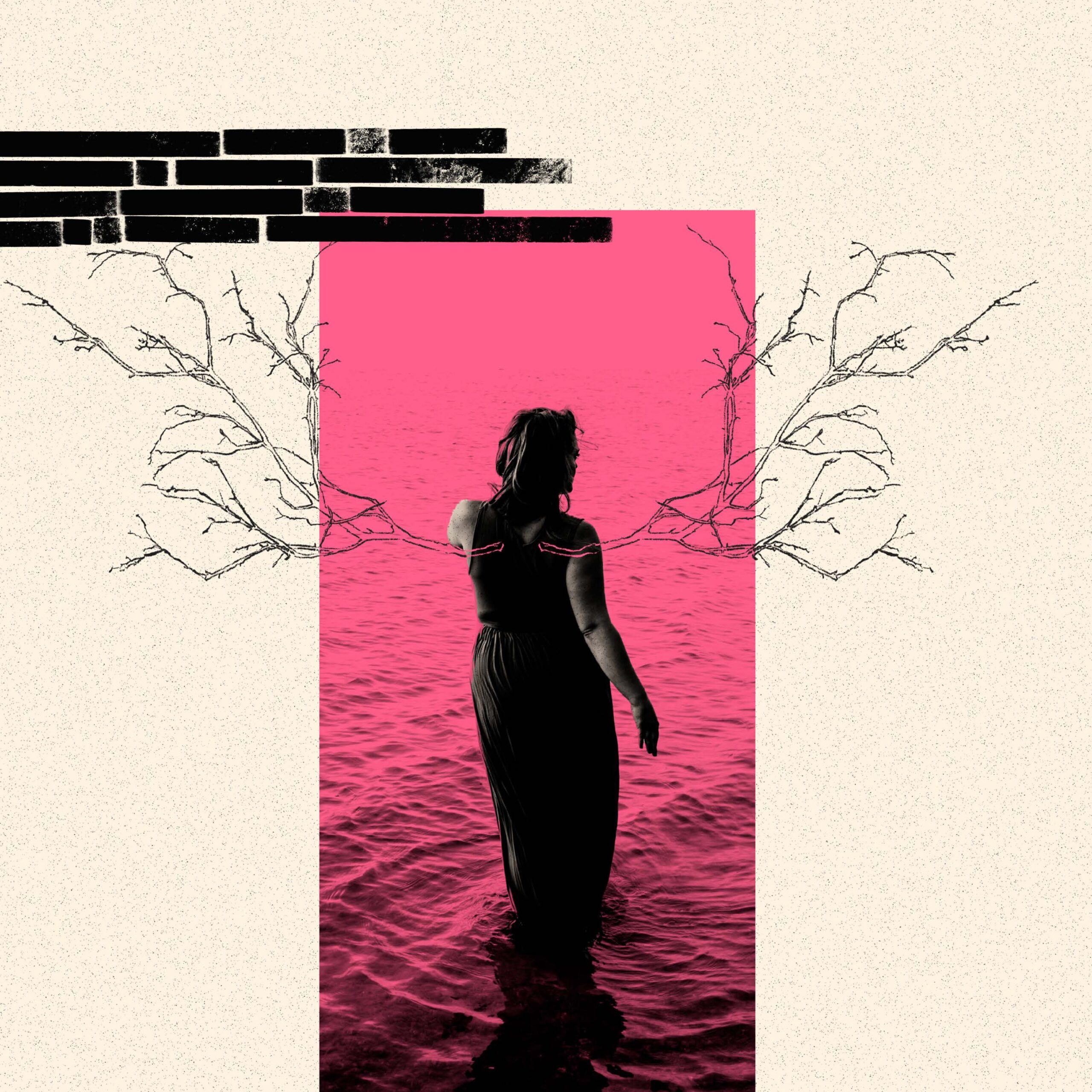 Order Here
Click Here to Buy